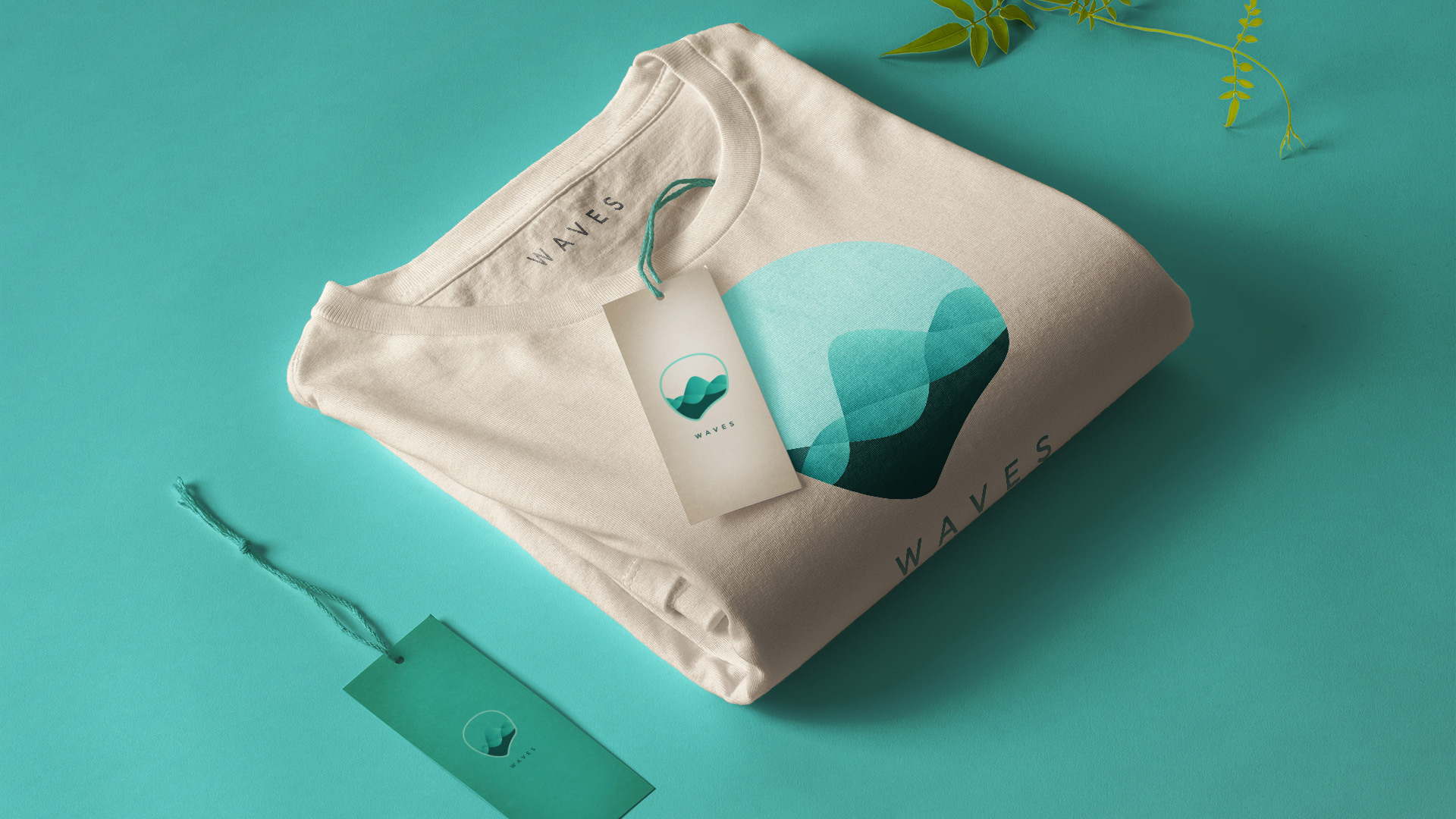 Waves are an underground radio station playing tech house, underground bass and alternative electronic music. Currently in process of launching their brand, they asked for brand new logo and t-shirt print designs. 
The branding represents a chat speech bubble containing digital waves which represent sound.
The t-shirt suggested was 100% recycled material, as we felt this was important in the current climate, making the brand ethically strong.