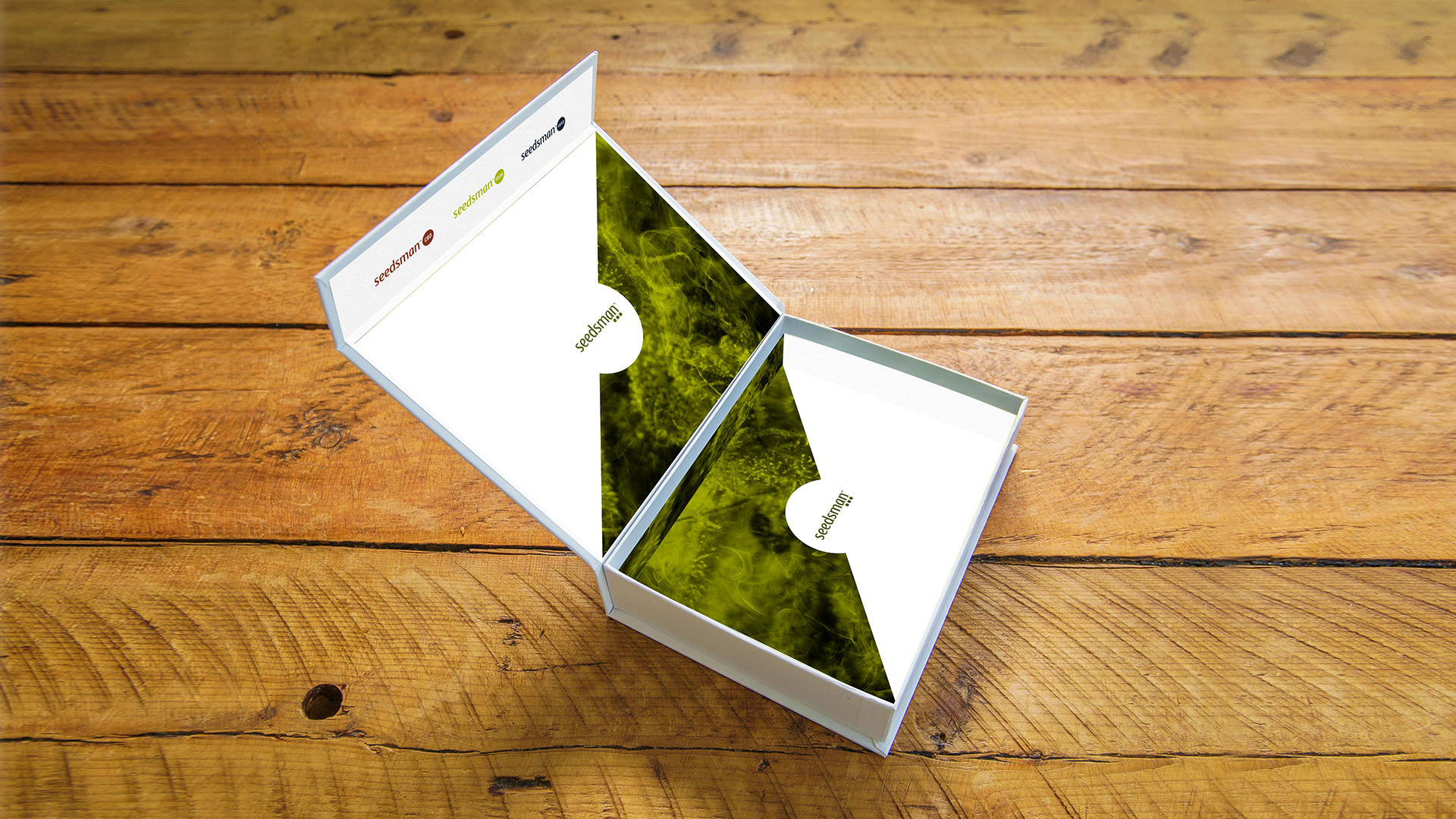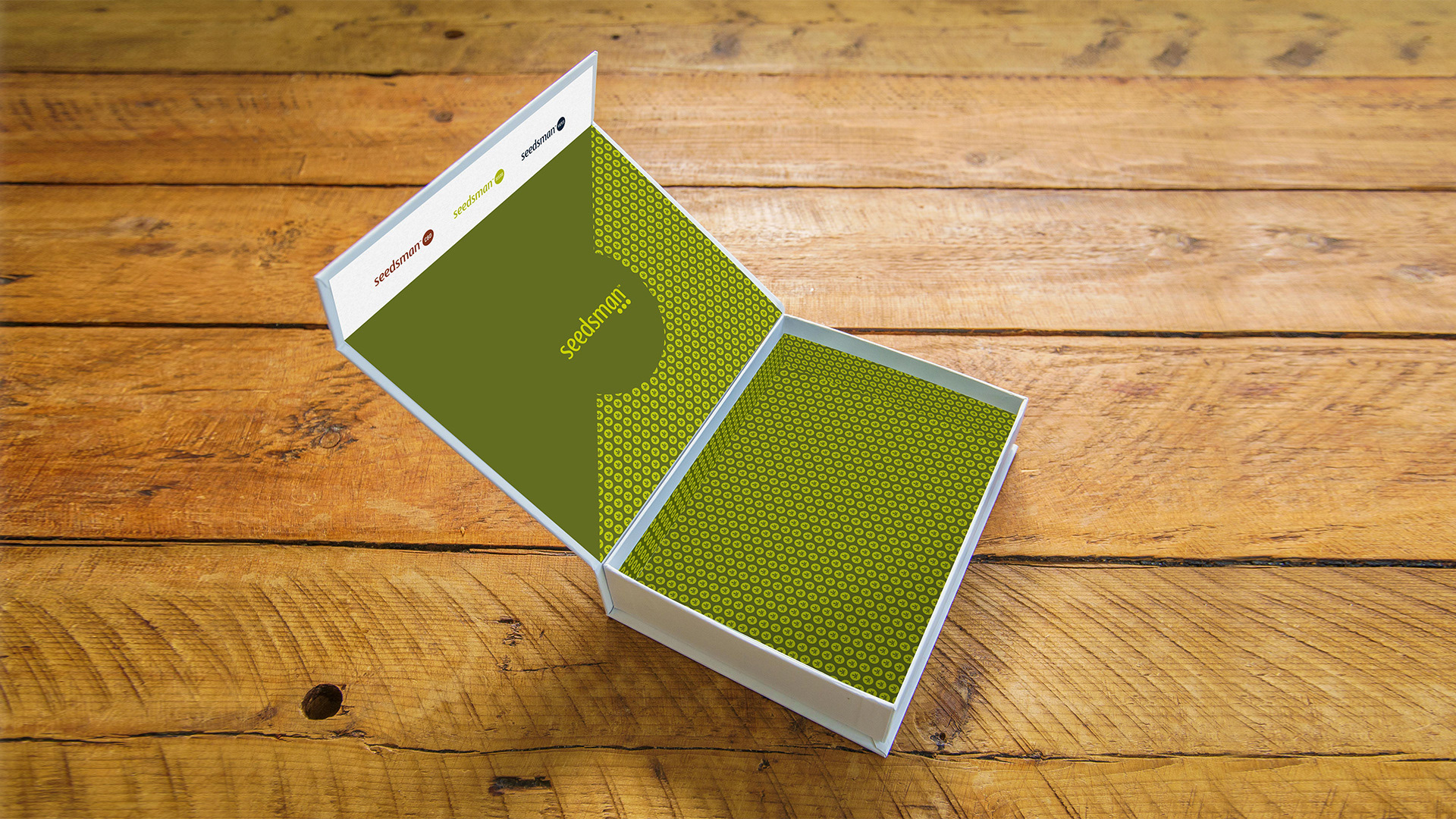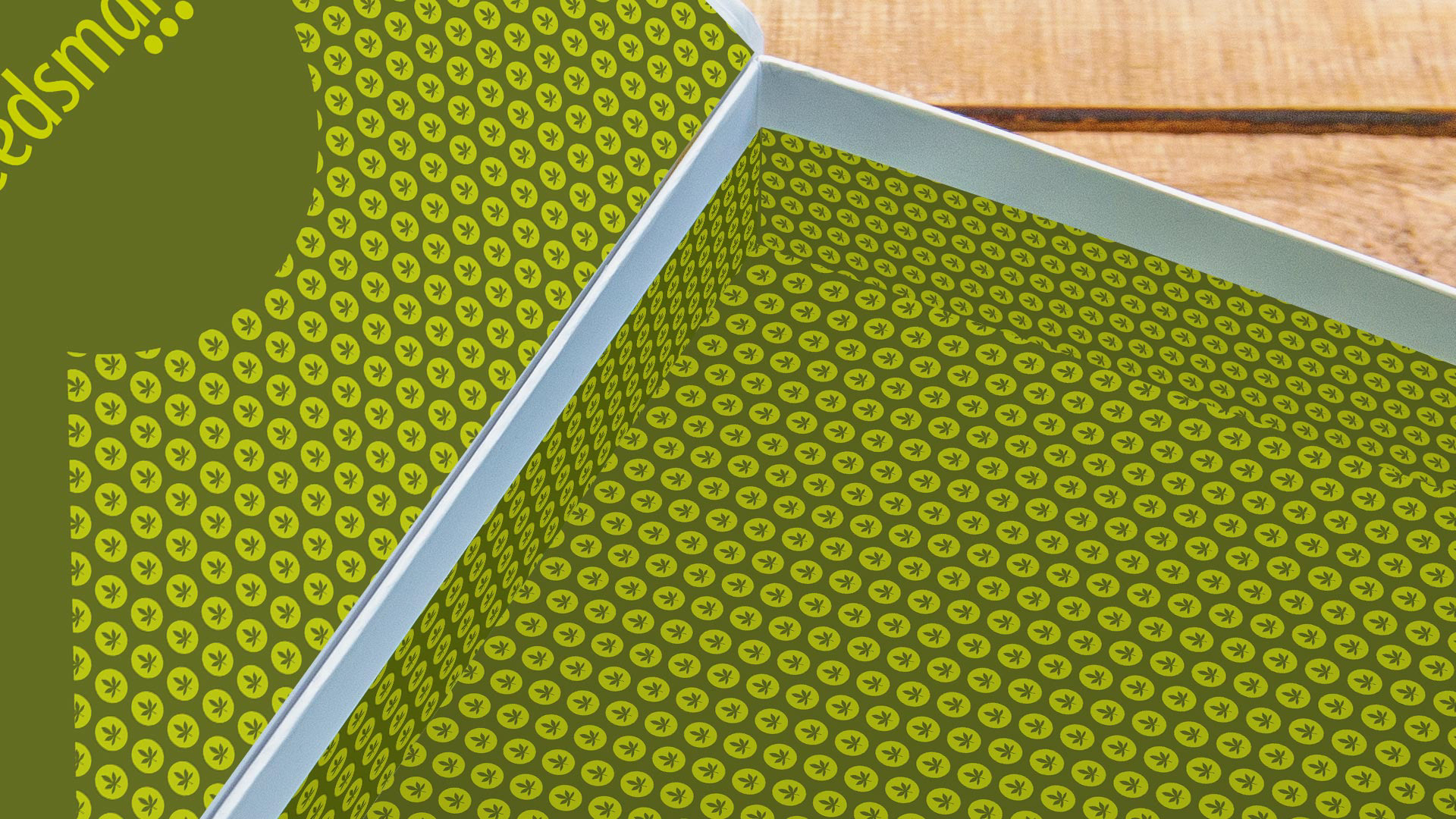 Seedsman are a company that aim to help preserve cannabis genetics for future generations whilst promoting the need to control and regulate cannabis under a legal framework.
Needless to say, not all countries allow the sale of Cannabis seeds and for this reason, Seedsman required a bespoke box that could pass through customs without suspicion. 
We suggested a clear white outside box with no logo, design or branding and the inside top and base to be covered in graphics. It should almost feel like going into a new world simply by opening the box.
Two designs were created, one that showcased a close photo of a Cannabis plant and a second design that had bespoke icon pattern was designed. This pattern covered inside base of the box and the inside lid was cut short with a diagonal along with the use of the brand's circle.