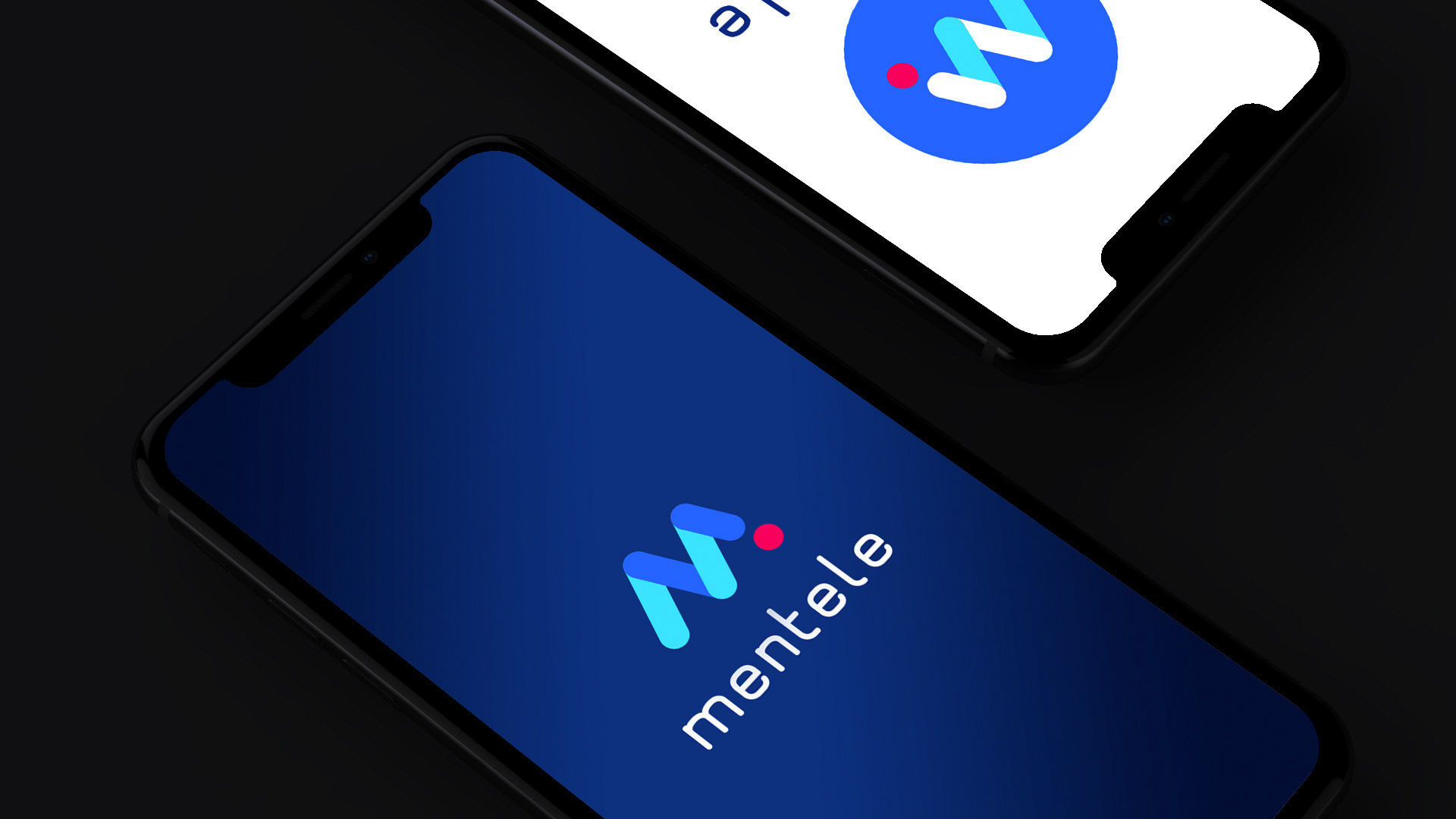 Mentele are a kickstarter company that are in the process of setting up. They aim to be at the fore front of technology can enhance lives through helpful behaviours that can improve our wellbeing, in particular, mental health. 
The founding member, Kaljit Rai, wanted a clean and corporate feel to the branding but something to tie it back to the medical profession. 
The designs is based around the 'm' from the Mentele name but seeing as it's a technology based company, we felt it needed a fluid feel and movement to represent the flow of information. We then tied in colours that associate with the health service; shades of blues, red and white.