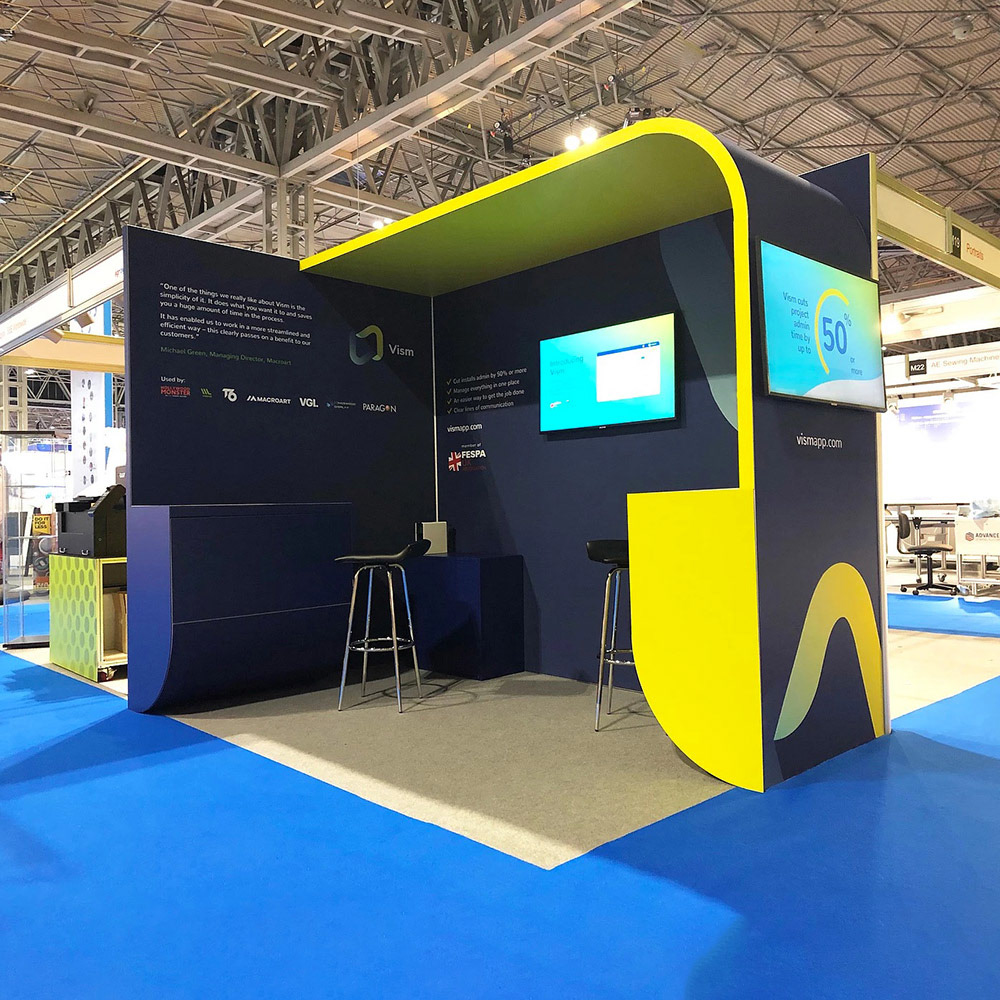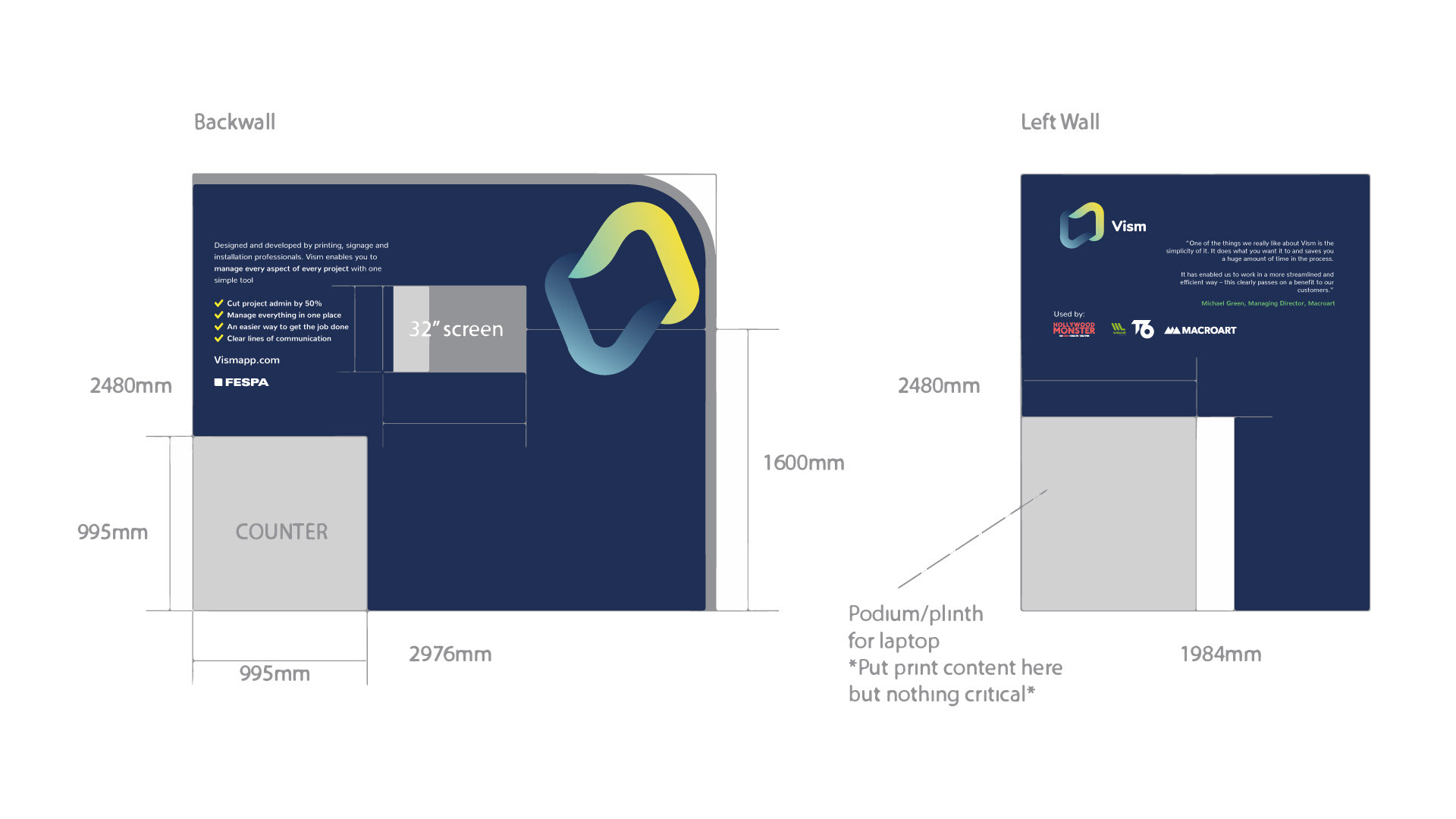 Vism is Project management software that claims to turns hours of work into minutes. Vism project management is unique in the sense it is specifically built for businesses that work across signage and graphic installations.
In a large venue like the NEC in Birmingham, these designs needed to stand out and grab attention without looking garish, cheap and keep it's corporate feel. 
The way this was achieved was to make majority of the stand filled with the Vism blue but use elements of the loud yellow/lime colour to really punch out and against the main colour. We were pleased the strategy worked as it delivered far more business connections that anticipated, with visitors claiming the colour and design drew them in.
Artwork created for marketing agency R A R E digital.