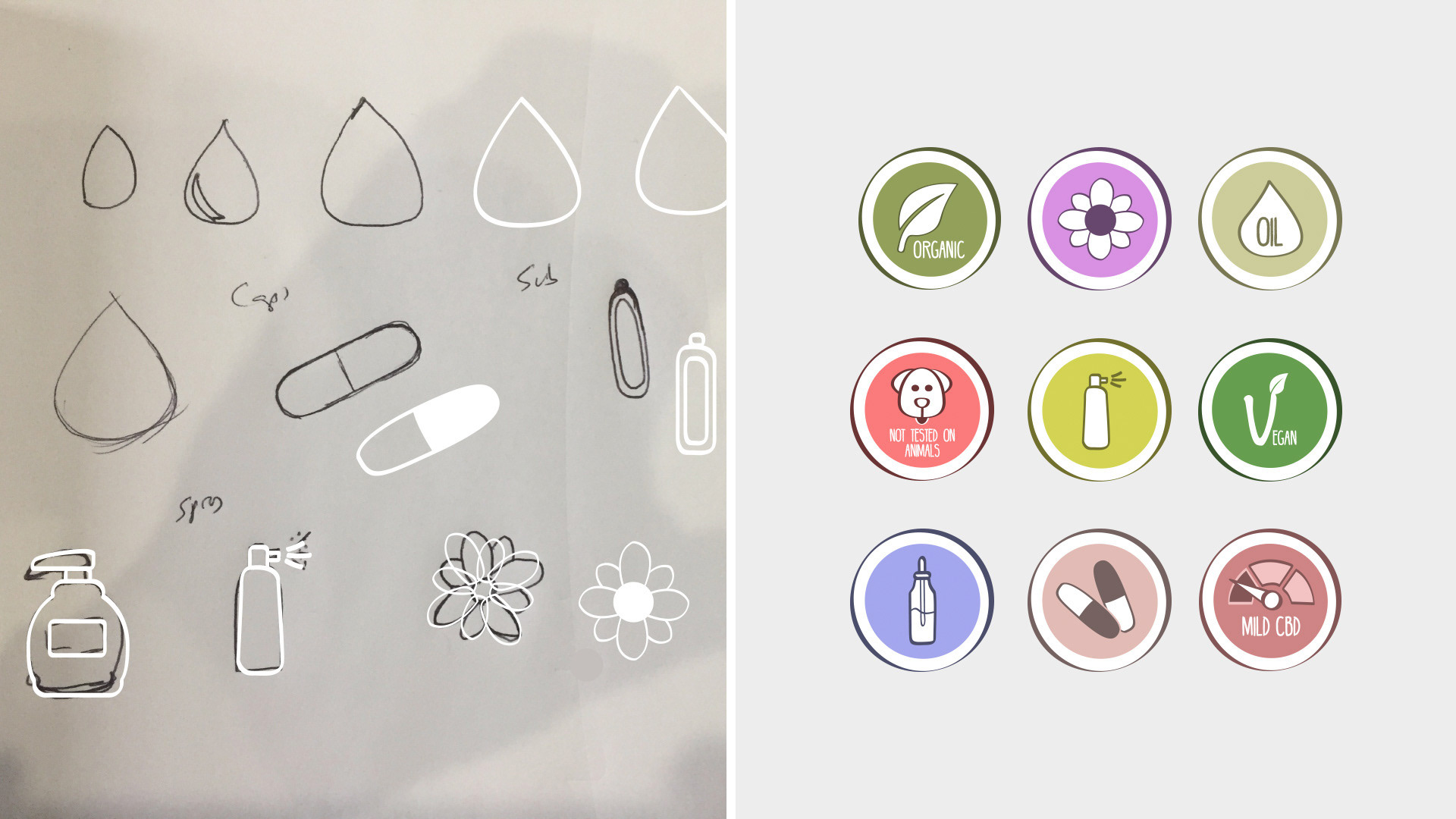 These icon designs were created for Seedsman CBD and used across multiple platforms, including; website, banners, booklets and all marketing material.
Seedsman CBD requested for bespoke icons that had a unique, organic feel unlike the standard icons that are seen on most websites.
The process began by researching organic and earthy designs, what we see, think and feel represent these characteristics. The next step was to sketch these individual icon designs onto a large A3 sheet. It was important to sketch these out all onto one sheet so it can be seen how they all look next to each other, to ensure consistency.
Finally the sheet was photographed and inserted into Adobe Illustrator to map out the shape using the shape tool. Each shape was then placed onto the same background circle icon and given a unique colour that represented the information that was highlighted.